About iTrip Vacations Scottsdale
Hours
Mon - Fri: 8:30AM - 5:00PM
Sat: 8:30AM - 2:00PM
Where we set the standard in vacation rental property management.
Itrip Vacations Scottsdale

18209 W North Ct.




Waddell

,

AZ




85355



(888) 456-8234
[email protected]

4.8

stars based on

441

reviews
About iTrip Vacations® Scottsdale Rental Management and Travel Services
Berne and Cindy Fleming are the owners of Dream Vacation Rentals LLC – iTrip Vacations Scottsdale, a licensed real estate management company. Their family manages vacation rentals in Scottsdale, Cave Creek, Paradise Valley and Fountain Hills. In 2022, the team expanded their service area to include Glendale, Peoria and Phoenix.
Berne is a native Arizonan and has spent most of his life in the area enjoying a variety of outdoor adventures. From camping and fishing in the mountains to hiking the Grand Canyon, he loves the beautiful outdoor vistas of Arizona. His wife, Cindy, brings a more diverse background to the table. As an Air Force dependent, she has experienced worldwide travel from Okinawa to Europe, which fueled a passion for traveling and vacationing in new places.
Over the past 12 years, Berne and Cindy have enjoyed several vacation rentals in Colorado, California, Missouri, Las Vegas, and St. Martin with friends and family. They have been thrilled by the versatility provided when renting a home verses the usual hotel experience.
Contact Berne with iTrip Vacations Scottsdale.
Berne brings an entrepreneurial spirit to iTrip Vacations Scottsdale. He has spent the last 10 years as an owner in traditional residential property management. Prior to that, he was the founder and developer of a pizza restaurant franchise. He joined the iTrip Vacations family because of its digital marketing, technology, and the superior customer service the company delivers to both owners and vacationers. He is excited to offer these services in the Scottsdale market.
Berne purchased the Scottsdale franchise to capitalize on the more positive differences between vacation rentals and residential property management, as well as the proven processes iTrip Vacations implements to provide the best services for all our owners and guests.
The Phoenix metropolitan area is home to a variety of activities. Phoenix has world-renowned golf as well as spring training and baseball, professional football, basketball, and hockey nearby. Fine dining and cultural activities are also found throughout the valley. We have something for everyone.
When not engaged in vacation property management, Berne and Cindy spend time with their blended family of nine children and 24 grandchildren. They enjoy birthday parties, sports games and all other significant events that life brings.
iTrip Vacations Scottsdale looks forward to providing personalized customer service and showcasing properties, so everyone can have a memorable Arizona vacation. The iTrip Vacations team welcomes you to beautiful Arizona where you never have to shovel sunshine.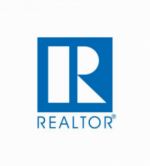 Available Properties
Price Per Night: $239
Location: Scottsdale
Reviews: 4.8 Stars
Price Per Night: $150
Location: Scottsdale
Reviews: 4.5 Stars
Price Per Night: $191
Location: Scottsdale
Reviews: 4.8 Stars
Price Per Night: $309
Location: Goodyear
Reviews: 0 Stars
Price Per Night: $226
Location: Scottsdale
Reviews: 4.8 Stars
Price Per Night: $396
Location: Phoenix
Reviews: 0 Stars