Sleeping Arrangements
Bedroom #1 King
Bedroom #2 Queen
Bedroom #3 King
p>Concerned about COVID-19? Use our free tool to see real-time data regarding active cases in Panama City Beach. Know before you go!
Book now to receive full access to all COVID-19 tools for your vacation!
We help make the most of your vacation by providing Free Admission to some of the area's top attractions each and every day! Create exciting memories, have more fun, and truly experience your destination!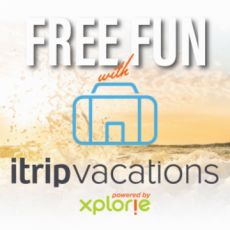 NEW SLEEPER SOFA AND BALCONY FURNITURE FREE WIFI AND PHONE IN CONDO!! NEW MATTRESS IN THE GULF FRONT MASTER BEDROOM!! 501 Shores of Panama is located on the 5th Floor with a Corner Wrap Balcony!!! Best Pool in Panama City Beach Huge Lagoon Pool Next Door to Pineapple Willy's Book Now for Incredible Savings
3 Bedroom 3 Bath Corner Unit Amazing Views Watch the Sunrise and Sunset from this Amazing Luxury Condo
Directly on the "World's Most Beautiful Beaches" facing the Gulf of Mexico, this new family resort in Panama City Beach, Florida, is the ideal vacation destination. This upscale development includes 18,000 square feet of indoor and gulf-front pools, fitness center and indoor spa, game room, on-site bar and grill, and much more.501 Shores of Panama is in a prime location, on the fifth floor with a wrap around balcony looking directly over the beach, allowing a panoramic view of the gulf.This is the perfect place to forget your cares and unwind but if you need to stay in touch with reality there is FREE WIFI IN THE CONDO
A Picture is Worth a Thousand Words, But a Virtual Walkthrough Speaks for Itself!
Click Here for a 3D Virtual Tour of This Home!AMENITIES
----------------------
Free Wifi In the Condo
Gulf View Balcony
Washer/Dryer
SLEEPING ARRANGEMENTS
--------------------------------------------
Bedroom 1:
- King size bed
- 32 inch TV
- Balcony Access
Bathroom 1:
-Shower/Tub combination
Bedroom 2:
-Queen size bed
-32 Inch TV / DVD player
Bathroom 2:
- Shower/Tub combination
Bedroom 3:
-King size bed
-32 Inch TV wall mounted
Bathroom 2:
- Shower/Tub combination
Living Room:
-Sleeper Sofa
-Entrance to the balcony.
-42 inch flat screen TV
Kitchen:
-Dining area has a table for 6 plus 6 bar stools. Place settings available for 8.