821 West Bay Avenue
Rare single family beach house w/gated front yard, 4 bed/2 bath, walk to beaches, parking
Free Whale Watching, Bike Rentals, Prehistoric Pets! We are happy to offer our guests Free Admission to some of the area's top attractions each and every day! Create exciting memories, have more fun, and truly experience your destination!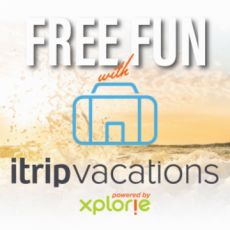 We have implemented CDC Approved cleaning. Using additional sanitizing and anti-bacterial products, especially on "high-touch" items. Staying in a vacation rental can be safer than hotels and you control your environment.
> SLP 13403 <
Enjoy and relax in this classic Newport Beach single family home that has both upgrades and classic charm geared towards family vacations. You (and your dog) are invited to enjoy our classic 4 bedroom/2 bath beach house. This is a single family home and is the only residence on the lot. Perfect for families with children with it's private front yard. Modern amenities and classic conveniences blend seamlessly with the classic beach community of the Newport Peninsula!
Simply said, the location of this property is amazing. We are located on a quiet street on the Newport Beach Peninsula and there are two family friendly beaches nearby. Located less than three short blocks from the best stretch of beach in town one direction, and just steps from a bayside in the other direction. The bayside beach has been called "Mother's Beach" by the family for years as it is safe for small children. All details have been thoughtfully planned and executed. Probably the most visible feature of the home is a fenced in front yard, something that most vacation homes in Newport Beach do not have. The home also features two living rooms for the family to enjoy. The front yard provides a spacious outdoor mix of seating and entertainment. The front yard and patio blends into a den and kitchen areas.
Custom materials and tastefully-appointed furnishings dot the setting of this Craftsman inspired home that is relaxing, yet energizing at the same time: the perfect combination for any successful vacation stay!
Sleeping Arrangements (sleeps 8 comfortably)
• Master: King Bed, Balcony
• Guest Room 2: 1 Queen Bed, TV
• Guest Room 3: Queen Bed
• Guest Room 4 : Sofa Bed (Full)
Upper Living Room
• Large TV (Smart TV)
• Seating for 10
• Fireplace
Front Patio:
• Outdoor Dining for 10 People
• Gas BBQ
Lower Living Room
• Large TV (Smart TV)
• Seating for 6-8 people
• Small dining bar for 2 people
Kitchen / Dining
• Serviceware for up to 10 people
• Convenience Dining Area w/Fireplace
• High end appliances, including K-Cup Coffee Maker
Bathrooms
• Upstairs bathroom: tub/shower
• Downstairs bathroom: shower
Linens / Towels
• Included in rental
Beach Items
• Beach Towels (at least 6)
• Beach chairs, umbrella, some sand toys, beach wagon
• Adult Beach Toys....boogie boards, kayaks
Home Highlights
• Dog Friendly (additional pet fee required)
• Short walk to PCH / Balboa Fun Zone for dining and shopping
• Short walk to Marina Park
• Open Front Yard with Seating
• WI-FI (fast)
• BBQ
• Private Entry
• Parking (2 cars / garage and alley)
• Hair Dryer / Iron
• Ceiling Fans
The upstairs living room is an open space that the entire family can use to enjoy the house. The living room has a flatscreen TV so you can keep up with the game or the news. The TV will allow you to log into your Netflix account! Just a few steps from the main living area is the master bedroom with and amazing balcony. Two of the other guest rooms are also on the upper floor of the home.
The lower level has the the kitchen, dining area, and a second living room to serve as a central meeting point. The kitchen is fully stocked with cooking/dining gear. You can choose to cook your meal on the outdoor grill or in the kitchen! The main countertop serves as both prep and dining space. You'll be sure to enjoy the kitchen if you decide to eat in and make a great meal during your vacation. The recently updated lower living room has a view of the front yard and can be accessed through the large patio doors. We think this new living is going to be perfect for families and kids!
As you continue through the house, there are private laundry facilities in the garage.
The master bedroom has a king bed and has a private patio that opens up to the front yard. The soaring wooden ceilings make this room just awesome.
The 2nd and 3rd bedrooms have comfortable queen beds. A closet with ample space for clothes. The hallway bathroom has a shower/tub combo.
Please be aware that this is entirely a non-smoking property, including the front patio.
PARKING: One car can park in the garage with rear alley access One car can also park in front of the garage.
Check-in time: 3:30 p.m. on the arrival date
Check-out time: 10 a.m. on the departure date
Locals know the three-mile-long stretch with the harbor on one side and broad, sandy California beaches on the other as "the Peninsula." The Balboa Peninsula has two piers with a view of a shoreline, surfers, and sunbathers spanning for miles. A walk straight down Main Street brings you to the historic Balboa Pavilion. The Balboa Peninsula has many sit down restaurants and quick food stops for people hitting the sand for a day at Balboa Beach, and the variety of bars and live music makes the Peninsula a regional nightlife destination. Some of the places locals hang out for good seafood and a casual fun atmosphere are the Crab Cooker and Woody's Wharf. Anglers can bring home dinner from one of the sport-fishing vessels and whale watching enthusiasts can see some of nature's most beautiful creatures up close, as Balboa Peninsula rentals and adventure boats launch early and often. But a trip to the Peninsula wouldn't be complete without a visit to the Balboa Fun Zone, where the Ferris wheel has stood for years!
A Dog (1) is allowed with a pet fee of $100. All rentals over 29 days will require a refundable security deposit.
Please note that our properties may have electronic devices installed such as electronic locks, front door cameras, or noise monitors. There are no video devices inside the property.
> SLP 13403
821 W Bay Ave
Newport Beach
,
CA
92661
Vacation Rentals
Registration Number: SLP 13403
Check in and check out times:
Amenities
Cleaned with disinfectant
High-touch surfaces cleaned with disinfectant (like countertops
Towels and Linens washed in hot water (at least 60°C/140°F)
Frequently Asked Questions
A FIRE EXTINGUISHER IS LOCATED UNDER THE SINK
TRASH PICK-UP DAY:
Monday is trash removal day, place bins in the after 7pm on Sunday evening and bring them in after the trash has been collected.

During the months of July and August, there is an additional trash pick-up on Saturday.
It is important that you remember trash pick-up because Newport Beach Peninsula is a small area and there is not room for excess waste.
PARKING
You can park in the alley or the street when you arrive.  Once you enter you can open the garage. You can park in the garage.  A car can also parallel park in front of the garage.
DOOR ACCESS
2-3 days prior to your check-in you will receive an email with the front door access code.
CHECK IN / OUT TIME
Check-in time is 3:30pm local time.  Check-out time is 10:00am.
CHECK-OUT REMINDER
Plan your time the night before checkout and the morning of checkout so that you can finish on time. Late checkout results in additional charges to us and may result in additional charges to you.  
To avoid an extra cleaning fee, please make sure all trash has been removed, towels placed in a pile, and the dishwasher started.INTERNET ACCESS
Internet access is provided.  Please use the iTrip App or the Guide Book in the home for WIFI network name and password.
CLIMATE CONTROL
This property has heating in select rooms. 
NO SMOKING and NO PETS
Smoking (both traditional, 420, and electronic) are not allowed inside or on the patio at anytime.  Violation of this house rule can be cause immediate removal without any refund.  Smoking will immediately void the LDW policy.
If there is evidence of smoking, you may be asked to leave immediately with no refunds and charged for the extra cleaning.  
TRASH PICK-UP DAY:
Monday is trash removal day, place bins in the alley after 7pm on Sunday evening and bring them in after the trash has been collected.
It is important that you remember trash pick-up because Newport is a small area and there is no room for excess waste.
PARTIES AND NOISE
No amplified sound between 10pm - 10am.  There are surveillance or recording devices on property.  We use a noise monitoring device; It does NOT record actual sounds or conversations, it simply monitors the noise level (measured in decibels). 
AMENITIES
Beach towels are provided, they are located in the downstairs closet.  Please do not remove the bath towels provided.
Beach chairs are located in the garage
A supply of paper products has been provided to last 2-3 days.  Extra rolls are kept in the bathroom or kitchen cabinets.  Additional needs beyond this are your responsibility
We've done our very best to make sure that 307 35th Street met your standards and you've enjoyed your time with us. You will be getting a request for a property review and we would appreciate a five-star review.
The address is:
821 West Bay Avenue
Newport Beach CA  92661
HOSPITALS AND EMERGENCY INFORMATION
EMERGENCY ONLY                     911
POLICE NON-EMERGENCY       (949) 644-3681
POISON CONTROL                     1-800-222-1222
HOAG HOSPITAL (Emergency Room)
1 Hoag Drive
Newport Beach, CA 92623
(949) 764-4624
Book Your Stay
Contact Manager

Toll Free (888) 650-3830