201 Amethyst Avenue
Great Value! Classic Cottage on Balboa Island, Walk to Beach/Marine Ave, Corner Lot, Spacious Patio
Free Whale Watching, Bike Rentals, Prehistoric Pets! We are happy to offer our guests Free Admission to some of the area's top attractions each and every day! Create exciting memories, have more fun, and truly experience your destination!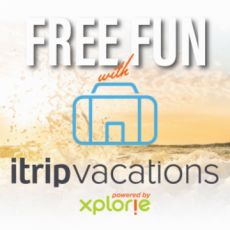 We have implemented CDC Approved cleaning. Using additional sanitizing and anti-bacterial products, especially on "high-touch" items. Staying in a vacation rental can be safer than hotels and you control your environment.
SLP12920
The 2023 Summer Rentals are usually 7 night minimum and arrivals and departures are on SATURDAY. If you have specific dates in mind, please reach out to us and we will try to make them work!
Enjoy and relax in this classic Balboa Island Beach Cottage. This duplex is a 2 bedroom/1 bath island cottage. This cottage will bring back memories of staying at Grandma and Grandpa's beach getaway! Perfect for family vacations and one of the best values on Balboa Island. This cottage is a duplex and the other unit may also be available for rentals.
Located on the corner of Park and Amethyst, two blocks from Marine Avenue (Main Street) on Balboa Island. This cottage is steps to all of the restaurants and short walk to the bay of the famous Balboa Island Ferry. Probably the most visible feature of the front unit is the patio that provides a spacious outdoor mix of seating. The front patio is surrounded by a classic white picket fence and has two Adirondack chairs for relaxing! There is also a patio table and umbrella that seats up to six people. The patio feature a gas BBQ grill to cook up a summer feast! The patio is connected to the cottage through the classic dutch doors as it blends into the living, dining and kitchen areas. The living room, kitchen, and bathroom are located on the first floor and the bedrooms are located on the upper floor.
Sleeping Arrangements (sleeps 6)
• Master: Queen Bed, TV
• Guest Room 2: 1 twin bed and a twin bunk bed that sleeps 3
Living Room
• Medium TV (Connected to DirectTV)
• Seating for 8
Front Patio:
• Outdoor Dining for 6 People
• Gas BBQ
Kitchen / Dining
• Service for 6
• Oven, stove, microwave, coffee maker
Bathrooms
• Tub and Shower
Linens / Towels
• Included
Beach Items
• Beach Towels (at least 6)
• Beach chairs, umbrella, sand toys
Home Highlights
• Short walk to Marine Avenue for dining and shopping
• Short walk to Balboa Island Ferry
• Open Patio with Seating
• WI-FI
• Outside Parking (1 car)
• Hair Dryer / Iron
• Dog friendly home (additional pet fee is required)
The living room and outdoor patio are separated by a classic dutch door that can fully open or just opened at the top that the entire family can use to enjoy the cool ocean breezes. The living room has a medium flatscreen TV so you can keep up with the game or the news. Just a few steps from the main living area, the kitchen serves as a central meeting point - which is fully stocked with cooking/dining gear and basic appliances. You can choose to cook your meal on the outdoor charcoal grill or in the kitchen!
As you continue through the house, there are private laundry facilities are conveniently located in the hallway that leads to the stairs to the bedrooms on the second floor. The master bedroom has a Queen bed and TV.
The second bedroom is for the kids! It has a twin bed and a twin bunk bed. A closet with space for clothes. The hallway bathroom has a shower/tub combo.
To fulfill the sleeping arrangements for 6 total guests, please consider that the pullout living room sofa is a full size bed, best suited for 2 children or 1 adult.
PARKING: The parking for the front unit is on the outside of the gate at the rear alley. All guests are guaranteed a parking space. We do not recommend extremely large vehicles at this location. You may have to move your vehicle on Wednesdays to allow access for the trash trucks. General neighborhood street parking is available in the area.
Check-in time: 3:30 p.m.
Check-out time: 10 a.m.
Pets (primarily dogs) are welcome and there is a pet fee of $100 per pet. We allow a maximum of two pets.
Balboa Island is a gem whether you drive, walk, bike or take the Balboa Island Ferry to the island. Balboa Island's Marine Avenue is home to chic coastal shops featuring unique nautical designs, stylish beach fashions, art and jewelry. It's also home to quaint Balboa Island restaurants and bistros serving up a variety of dishes bursting with flavor. The selections on Balboa Island go beyond the local fresh seafood of the day with flavors of Italian, Mexican, and French-Swiss mixed in to the culinary choices.
Enjoy the island's two famous desserts, the Balboa Bar and Frozen Banana. These sweet tooth treasures have been mainstays for nearly 75 years, and have been imitated and replicated, including on the hit TV show "Arrested Development." The tasty treats are dipped in chocolate and covered with a variety of coatings from nuts and sprinkles to cookie crumbs.
If you want to visit the DISNEYLAND, we located just under 20 miles to DISNEYLAND and DISNEY'S CALIFORNIA ADVENTURE. After a great day at the parks, you can return back to your villa, refresh, relax, and take a stroll down to the beach.
If you are interested in the Laguna Beach PAGEANT OF MASTERS during July, this is a fantastic place to stay. Lyft or Uber is the easiest way to get to the event. You can enjoy a nice glass of wine on the balcony before your ride picks you up and takes you to Laguna Beach.
Additional local attractions include Disneyland, Knott's Berry Farm, Whale Watching, Aquarium of the Pacific, South Coast Plaza, and Fashion Island.
A trip to Balboa Island is not complete without a visit to the Balboa Fun Zone or the Peninsula, where the Ferris wheel has stood for more than 80 years. The best way to get is the world famous Balboa Island Ferry.
This cottage can also be rented in conjunction with the rear unit for larger families.
We do allow dogs and there is a $100 pet fee that will be charged.
Please note that our properties may have electronic devices installed such as electronic locks, front door cameras, or noise monitors. There are no vid
201 Amethyst Ave
Newport Beach
,
CA
92662
Vacation Rentals
Registration Number: SLP 12920
Sleeping Arrangements
Kid's Bedroom
Bunk Twin
Twin
Check in and check out times:
Amenities
Cleaned with disinfectant
High-touch surfaces cleaned with disinfectant (like countertops
Towels and Linens washed in hot water (at least 60°C/140°F)
Frequently Asked Questions
A FIRE EXTINGUISHER IS LOCATED UNDER THE KITCHEN SINK
PARKING
You can park in the alley along side of the gate.
DOOR ACCESS
2-3 days prior to your check-in you will recieve an email with the front door access code.
CHECK IN / OUT TIME
Check-in time is 3:00pm local time.  Check-out time is 10:00am.
CHECK-OUT REMINDER
Plan your time the night before checkout and the morning of checkout so that you can finish on time. Late checkout results in additional charges to us, and may result in additional charges to you.  
INTERNET ACCESS
Internet access is provided.  
CLIMATE CONTROL
This property has a heater only.  Remember, this is an island property and the best way to cool the house is with the ocean breezes.  
NO SMOKING
Smoking (both traditional, 420, and electronic) are not allowed inside or in the courtyard at anytime.  Violation of this house rule can be cause immediate removal without any refund. 
If there is evidence of smoking, you may be asked to leave immediately with no refunds and charged for the extra cleaning.  
PETS
Pets (dogs) are allowed and we ask that you let us know ahead of time.  Pets are charged an additional cleaning fee of $100 each.
TRASH PICK-UP DAY:
 Wednesday is trash removal day, place bins on curb after 7pm on Tuesday evening and bring them in after the trash has been collected.
It is important that you remeber trash pick-up because Balboa Island is a small area and there is not room for excess waste.
AMENITIES
Beach towels are provided, they are located in the downstairs closet.  Please do not remove the bath towels provided.
Beach chairs are located in the courtyard
A supply of paper products has been provided to last 2-3 days.  Extra rolls are kept in the bathroom or kitchen cabinets.  Additional needs beyond this are your responsibility.
PROPERTY REVIEW
We've done our very best to make sure that 1106 Park Avenue met your standards and you've enjoyed your time with us. You will be getting a request for a property review and we would appreciate a five-star review.
The property address is:
1106 Park Avenue
Newport Beach CA  92662  
HOSPITALS AND EMERGENCY INFORMATION
EMERGENCY ONLY                     911
POLICE NON-EMERGENCY       (949) 644-3681
POISON CONTROL                     1-800-222-1222
HOAG HOSPITAL (Emergency Room)
1 Hoag Drive
Newport Beach, CA 92623
(949) 764-4624        
WHEN TO USE 911
911 is an emergency telephone number that provides immediate access to law enforcement, fire, and emergency medical services.
WHAT THE DISPATCHER WILL NEED TO KNOW
The location of the emergency and the nature of the emergency
Important: STAY CALM, speak clearly, stay on the phone until you are told to hang up.
Do not call 911 for: Road travel, severe weather information, household or auto repairs, complaints of loud noise, littering, etc.
We attempt to make the property as nice as possible.  We ask that you and your guests please treat this privately-owned property with care.
Other homes you might like
Price Per Night: $246
Location: Newport Beach
Reviews: 4.9 Stars
Price Per Night: $322
Location: Newport Beach
Reviews: 5 Stars
Price Per Night: $387
Location: Newport Beach
Reviews: 5 Stars
Book Your Stay
Contact Manager

Toll Free (888) 650-3830