We help make the most of your vacation by providing Free Admission (some activities are seasonal) to some of the area's top attractions each and every day! Create exciting memories, have more fun, and truly experience your destination!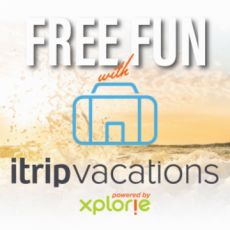 SLEEPING ARRANGEMENTS (sleeps 6):
Master bedroom
- Queen size bed
- Night stand with lamp
- Dresser with tv
Bedroom #2
- two twin beds
- night stand with lamp
- chest with TV
Living Room:
-Sleeper sofa (full)
- Huge flat screen TV
***************
HIGHLIGHTS:
* Fantastic views of the Choctawhatchee Bay from balcony!
* Bring your boat! There is parking for a boat on a trailer. NOTE: There is no available dock. The public launch is close by.
* The Living Room features a flat screen TV, wireless internet, and cable channels. Sleeper Sofa and regular sofa.
* Master bedroom with queen bed and adjoining full bath shared with bedroom two. Dresser and one night stand.
* Dining area has table for meals and games
* Full kitchen has everything needed to make and serve meals. Blender, coffee maker and toaster included.
* FREE Wireless High-Speed Internet
* Washer and dryer in closet on balcony.
* Close to Eglin AFB, Hurlburt Field not too far. Perfect for TDY quarters.
* This condo is on the third floor. You must be able to climb stairs to access this condo.
- Don't wait in an office to check-in or get a key! Drive straight to your condo and enter the front door with an electronic lock code. Prior to your visit, we will send you check in instructions by email.
This comfy, two bedroom condominium is located on Okaloosa Island and has awesome views of Choctawhatchee Bay. The Gulf beaches are across the highway, with public access and free parking. Bring the family and enjoy Okaloosa Island from the side closest to Destin. Sit back and relax on your balcony and watch the boats and dolphins while sipping your favorite beverage. Take a swim on the pool to cool off from the beach. You can even fish off the dock on the bay side or go to Okaloosa Island pier for Gulf fishing.
Designed to sleep six with one bathroom, this condominium is a great get-away for a romantic weekend or family vacation. Convenient to Eglin AFB or Hurlburt Field, this condo makes a great home away from home for TDY or contractors. We also welcome transient military that need a place while moving into our out of the area.
Living room boasts full-size pull-out sleeper sofa for additional guests and large flatscreen TV for watching the game. Private Wifi is also available in this unit.
Fix a meal in your well equipped kitchen which includes blender, ice maker, dishwasher, and all the conveniences of home. Dining area has seating for six.
Ready for fine dining and nightlife? There are many options in Fort Walton Beach and Destin (check out the electronic guest book for recommendations).
WINTER GUESTS: If you are interested in staying for 28 days or longer, please message for special monthly rates. Please include your desired start and end date in the message.
House Rules
Reservations made for teenagers or young single groups will not be honored without any accompanying adult staying in the unit at ALL times. We require at least one member of the party to be 25 (twenty-five) years of age (active duty military exempt). No smoking/no pets. Be respectful of the house and contents - it is someone's home. Respect the neighbors and neighborhood. No parties, events or smoking of any kind.
This property sleeps 6 people!!! If we determine you have more than 6 people, we will charge a fee of $100 per person, per night.
NO Smoking or vaping
This property does not allow pets.
Other rules are on our website.
Check-in time: 4:00 pm
Check-out time: 10:00 am
Our properties come with freshly laundered linens and towels, and a starter supply with dish soap (and dishwasher soap too), laundry soap and facial tissues, toilet paper, paper towels, trash bags, hair dryer, and iron
Free Fun Program not valid for stays over 28 days. One ticket per activity per day.
Free Fun Activities Include:
Big Kahuna Water Park
Sea Blaster--Dolphin Cruise
Cattywampus WaterFun / Sunset Cruise
Gulfarium
NOTE: A Limited Damage Waiver fee is included in all bookings in lieu of a deposit. Please contact us for more information.
LONG TERM STAYS: If you plan to stay more than 30 days, you may be required to have a cleaning every 30 days by our cleaners. The cleaning fee will be added to your booking for each 30 days of your stay after booking. Contact us for more information.
CANCELLATIONS: We will follow the cancel policy you were provided by the booking channel you used. Be sure to read your rental agreement for all of the cancellation terms. Please contact the website from which you made the booking to initiate a refund; or contact us directly.
1330 Miracle Strip Pkwy SE, 309
Fort Walton Beach
,
FL
32548
Vacation Rentals
Frequently Asked Questions
CANCELLATION POLICY
In the event that you must cancel your reservation, please be aware that cancellations must occur at least 30 days prior to arrival date to receive a full refund. We will allow a full refund cancel if you cancel within 24 hours of booking your stay, even if you book within 30 days of arrival.  If cancellation occurs between 30 days and 14 days prior to arrival date, guest will receive a 50% refund of the total. GUESTS THAT CANCEL 14 DAYS OR LESS BEFORE ARRIVAL DATE WILL BE CHARGED THE FULL AMOUNT. There will be no refund for early departure unless authorities request mandatory hurricane evacuation, in which case the refund will be pro-rated based on the room rate.
VACATION INSURANCE IS STRONGLY RECOMMENDED.  The following are the ONLY reasons we will provide a full refund from the time of booking until arrival date: 1) the government orders travel ban or quarantine. 2) The beaches are ordered closed by the government for more than 24 hours 3) government restricts vacation rental check-ins that affect the arrival date.
FAMILY RENTAL ONLY
Reservations made for teenagers or young single groups will not be honored without any accompanying adult staying in the unit at ALL times. Unless otherwise stated in the listing, we require at least one member of the party to be 25 (twenty-five) years of age unless active duty military, then 21 years of age! Any violators will be evicted according to Florida Statute 508.141 with forfeiture of all monies.
HOUSEKEEPING
There is no daily maid service. Linens and towels are included and not to be taken from the unit. An initial setup of trash liners, bathroom paper, and soap are provided. There is a $_CleaningFee_ one time cleaning fee. Additional cleaning fees will be due in the event that cleaning involves the removal of excessive sand.
UTILITIES
No compensation will be given for temporary outage of electricity, gas, water, cable, or telephone service. Outages will be reported immediately and all efforts will be made to have them restored as soon as possible. Please note that you may want to bring a calling card for placing long distance phone calls, as these are restricted.
SLEEPING CAPACITY/DISTURBANCES
Tenant and all other occupants will be required to vacate the premises and forfeit the rental fee and security deposit for any of the following: Occupancy exceeding the sleeping capacity of 6 people, using the premises for any illegal activity, causing damage to the premises rented or to any of the neighboring properties and any other acts which interferes with neighbors' right to quiet enjoyment of their premises.  Additionally, a fee of $100 per person per night for each person above the sleeping capacity of 6 will be due immediately.  A PERSON IS COUNTED REGARDLESS OF AGE!
SECURITY CAMERAS
If security cameras are present at the property, the listing and house rules will disclose this fact.  Security cameras are soley for visual (no audio) monitoring outside the property and are not present inside the property.  Tenant agrees that in outside areas there is no reasonable expectation of privacy and accepts the monitoring of the outside by security camera.  Tenant agrees not to tamper with the security cameras.

POOL, DOCK & PATIO
Tenant hereby acknowledges that the premises they have reserved may include a private or community pool; tenant agrees and acknowledges that the pool can be dangerous area, that the patio can be slippery when wet, and that injury may occur to anyone who is not careful. With full knowledge of the above facts and warnings, the undersigned Tenant accepts and assumes all risks involved to Tenant and all of Tenant's guests in or related to the private pool, and/or patio areas; and will hold Owner and Agent harmless in case of injury or death.  Owners and Agent require Tenant follow all published pool rules, which are available in the Guest Book and in the House Rules provided with the listing. No one should swim alone or allow children to be unattended at any time.  No Diving or climbing on rocks around pool. The gate to the pool must stay closed at all times unless entering or exiting.  Please read  about signs of drowning and realize a drowning person will not scream for help.  NO LIFEGUARD IS PROVIDED.
Cleanliness
We take cleanliness seriously, but sometimes we do make mistakes.  When booking this property, you agreed to report any issues with cleanliness within 12 hours of check in.  This property does not come with daily housekeeping services, so after the first 12 hours you accept the property as-is.  Of course, please let us know of any maintenance issues.
Check in and Check out Time
The check in date and time and check out date and time are located in the listing, booking agreement and the check in instructions email.

We reserve the right to charge a minimum of $250 fee for unautorized late checkout.
MAINTENANCE
Please report any maintenance needs for the premises to the us and we will respond as quickly as possible. Refunds may be made at our sole discretion for maintenance issues including, but not limited to heating and air conditioning, appliances, televisions, and stereos.
IMPORTANT: There must be at least one person in the unit that is 25 years of age or older on the check-in date.  You must be 25 years of age or older to book this property.  If there is no person on the reservation and participating in the stay that is 25 years of age or older, we reserve the right to evict all tenants with no refund.
General Rules:
Violation of these rules may result in eviction without refund or additional fees.
NO TRAILER OR RV PARKING IS ALLOWED.

1) No parties!!  If you want to have a party, we can help you find an appropriate venue (just give us a call).  Of course, guests are welcome.  Guests should park in parking lot in unmarked spaces. 
2) This property is part of a homeowner's association.  While rare, the association may request to access the unit during reasonable hours to make emergency repairs to prevent damage to common areas or other units.
3) Trash dumpsters are located in the parking lot right past entrance gate.  Please discard trash in these dumpsters.
4) Please keep noise to normal family activities.  Observe quiet time between 10PM and 8AM.
5) No Pets!!!!  If pets are found to have stayed in the unit or are reported in the unit and you did not disclose before check in, you will be required to pay a $500 cleaning fee, pay for any damage caused by the pet and may be evicted without refund.  Service animals are premitted per Florida law and must be disclosed prior to check in.
6) Any intentional damage to the common areas will be paid by the guest.
7) This unit is no-smoking.  Smoking means anything inhaled that is not prescribed by a doctor.  Smoking inside the unit will result in an additional $300 cleaning fee.  We respect your right to smoke, so please smoke outside on the balcony (upstairs or downstairs) with the doors and windows closed.  Please be respectful of the neighbors.  Be sure to discard all trash in the designated area.
8) Please do NOT fly drones on the property.  Flying drones is prohibited.
Pool Rules (these are from the HOA...we didn't make these up!):
1) Proper swim attire must be worn.  Children not potty trained must wear waterproof swim diapers.
2) Children under 14 must be under the supervision of an adult 18 years of age or older.
3) State law requires all people to shower before entering the pool (shower is right next to pool).
4) The Board of Health regulations prohibit people with communicable fungal or infectious diseases from entering the pool.
(5) Lounges and chairs should be covered by a towel when in use in order to keep them clean and oil free for the next user.
(6) No flotation devices or scuba gear is allowed in the pool area.
(7) No diving or running is permitted in the pool area.
(8) Unnecessary splashing and/or noisy or boisterous conduct are not acceptable in the pool area.
(9) No food or breakable containers are allowed in the pool area immediately adjacent to the pool.
(10) No skateboards, roller blades or bikes are allowed inside the fenced pool area.
(11) Due to state regulations, the pool is closed at dusk.
(12) There is no lifeguard on duty.  Use of the pool is at tenant's risk.
(13) No smoking or vaping at the pool.  Please follow any other posted rules and hours.  
Other homes you might like
Price Per Night: $150
Location: Fort Walton Beach
Reviews: 0 Stars
Price Per Night: $132
Location: Shalimar
Reviews: 0 Stars
Price Per Night: $152
Location: Fort Walton Beach
Reviews: 0 Stars
Book Your Stay
Contact Manager

Toll Free (888) 234-7425