Gateway to Galveston
Galveston Corridor! Backyard w Firepit. Dog Friendly. Workstation. Steps to Dining, Brews, Coffee
You can't find a better place than Central Oregon to escape the stress safely. River, hill, and trail welcome you and promise to help you rejuvenate.
Under new management - 30 day rates available. Please note - the adjacent 3-bedroom home, Galveston Getaway (pictured in the photos) is available for larger guest parties.
Dogs only welcome in this home. No other animals are allowed. Please inform us of your plans to bring your dog. One or two dogs less than 75 lbs only. Pet fee applies. Owner must verify proof that dog is current on all vaccines and flea medications. Guest will pick up/clean up all pet waste and will be responsible for costs associated with remediation of fleas, or damage from dog.
Superhost and Premier Partner. We clean our properties in compliance with the guidance prescribed by the CDC, and we provide hand sanitizer, disinfectant spray, and wipes.
Take a Walk on the Westside!
This little home is the perfect hub to plan those outside adventures. Located just off of Galveston you will be within walking distance of several pubs and restaurants, including Brother Johns, 10 Barrel. El Sancho and The Lot, where a myriad of food carts and live music awaits. Want to check out the downtown scene? Grab a bike, take a 5 minute ride to McMenamins and grab a hot toddy by the fire before exploring Wall and Bond Street.
AND let's talk about outdoor experiences!
Spend the day on the slopes of Mount Bachelor! Snowshoe or cross-country ski on the hundreds of miles of trails just a short trip up the road. Sledding? Gather the family and head to Skyliner Snopark only 15 mins away!
In the summer, grab a paddleboard or float tube and hit the Deschutes River, maybe even catch a local concert as you float past Hayden Homes Amphitheater! Take a on Cascade Lakes Highway and visit Central Oregon's unforgettable high lakes. Swim in pristine mountain waters and enjoy volcanic sand beaches under the sun.
Explore the trails at Overturf Park (0.5 miles) or soak up the sun at nearby Riverbend Park (1.5 miles). Enjoy dazzling views at The Lava Lands Visitor Center (12 miles).
SLEEPING ARRANGEMENTS:
- BR #1: Queen Size Bed
- BR #2: Queen Size Bed
KITCHEN
- Equipped with full size fridge, oven and range
- Toaster oven, microwave, electric tea kettle, blender
- Drip coffee maker
- Dining table and chairs for 4
WHAT ELSE?
- Wall heating units
- Gas fireplace unit
- Home office w printer
- Jack and Jill full bath with shower/tub combo
- New kitchen flooring
- Fantastic backyard w firepit
- Dog is welcome, no more than 1.
- Hair dryer
- Wi-fi
- Off street parking
ACTIVITIES:
- Hiking
- Biking
- Skiing, snowboarding
- Sledding
- Snowmobiling
- Paddle Boarding
- Tennis
- Kayaking
- Golf
- Canoeing
- Floating/Tubing
- Wave-riding
- Bird Watching
- Fishing
- Ale Trail
- Shopping
- Dining
- Cascade Lakes Byway
- Concerts
- Brewery Tours and Tasting
- Wine Tasting
- and More!
Tucked away along the popular Galveston Corridor, this 2BR West Bend gem presents a convenient all-season getaway. Downtown Bend is a mile away, and the Deschutes River is only a 4-minute walk.
Highlights include a home office, great natural light, and a backyard with a firepit. The eat-in table seats four for home-cooked meals so make what you need, but don't forget the impressive array of brewpubs and eateries just steps from your home.
Make yourself at home in the living room, detailed with a large smart TV and a gas fireplace.
Your sunny front patio provides a quiet spot for morning coffee.
Shared with the neighboring rental, the backyard features picnic tables and a wood-burning firepit. ** If traveling with a larger group, consider renting the adjacent home as well -- a recently updated 3BR/2BA retreat.
Complimentary Wi-Fi, a hairdryer, Bose Bluetooth speaker, and board games are provided.
Carport parking is provided for one vehicle. Street parking may also be available on a first-come, first-serve basis.
The entrance to this single-story home is located up a set of three steps. There is no dishwasher in this home.
Please note: Reservations made with less than 48 hours' notice will require photo ID and credit card validation.
NO SMOKING allowed at this property.
SECURITY: Exterior security camera in place.
City of Bend quiet hours are from 10pm to 8am and are enforced as are Bend's Good Neighbor Guidelines. Thank you for respecting our neighbors and helping everyone enjoy this special retreat in Bend. The Good Neighbor Guidelines are in the binder.
Maximum Occupancy: 4 Occupants - Children must be counted within the maximum occupancy unless they are under the age of two (2) and are sleeping in a crib.
Tenant Requirements: Tenant stated on the Agreement/Booking must be at least twenty-five (25) years of age and acknowledge that they will occupy the Property during the entire tenancy.
We help make the most of your vacation by providing Free Admission to some of the area's top attractions each and every day! Winter activities include admission to Juniper Swim and Fitness, Mountain Air, and XC ski/snowshoe rental. In the summer, enjoy Juniper Fitness and Mountain Air, along with bike and tube rentals. Create exciting memories, have more fun, and truly experience your destination!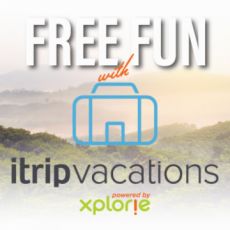 Activity program not valid on stays over 28 days.
725 NW 12th St
Bend
,
OR
97701
Vacation Rentals
To purchase a vacation home like this one, Cole Billings with Delay & Billings Team Real Estate
Frequently Asked Questions
HAZARDOUS PRACTICES
No open flames are permitted on balconies or in the unit. Do not dismantle smoke detectors. Use the overhead stove fan when cooking.
FAMILY RENTAL ONLY
Reservations made for teenagers or young single requires an accompanying adult staying in the unit at ALL times. At least one member of the party needs to be 25 (twenty-five) years of age! Any violators will be evicted according to Oregon law with forfeiture of all monies.
FALSIFIED RESERVATION
Any reservation obtained under false pretense will be subject to forfeiture of reservation deposit, damage deposit, and/or balance of rental payment.
HOUSEKEEPINGNo daily maid service
.  Additional cleaning fees will be due in the event that cleaning involves the removal of excessive debris, excessive spillage or staining of carpets, or uncleaned cooking grease and stains.
We reserve the right to charge guests for not complying with house cleaning rules.  Specifically, we reserve the right to charge guests if all dishes have not been cleaned either in the dishwasher or by hand, if 
all
 trash is not bagged and cinched, and if all perishable food has not been disposed.  
UTILITIES
No compensation will be given for temporary outage of electricity, gas, water, cable, or internet. Outages will be reported immediately and all efforts will be made to have them restored as soon as possible. 
SECURITY CAMERAS
If security cameras for outdoor visual monitoring are present at the property, the listing will disclose this fact.  Tenant accepts the monitoring of the outside and agrees to not tamper with the security system.  
NONSMOKING UNIT
Smoking is strictly prohibited in the property AND on premises. Any evidence of smoking will result in $150 fine, plus the cost of smoke remediation.
DOGS
If you are staying in a dog-friendly property and are planning to bring your dog, you must notify us.  No more than one dog is allowed unless prior arrangements have been made.  A dog fee is required, and it varies depending on the property.  You must confirm your dog is flea and tick free, and is up to date on all vaccinations.  Dogs are not allowed on the furniture or bedding.  Please notify us of any accidents that occur in the home.  Please clean up outdoors.
If you are staying in a No Pet property, we reserve the right to take any or all of the following actions if a pet or Emotional Support Animal is brought onto the property,  a) charge a pet fee, b) charge extra for cleaning or picking up behind the pet, c) charge a fee for neighbor complaints, d) charge a refundable damage deposit, e) ask tenant to vacate the premises with no refund of any fees or damage deposits paid.  
SLEEPING CAPACITY/DISTURBANCES
All occupants will be required to vacate the premises and forfeit the rental fee and security deposit for any of the following: Occupancy exceeding the sleeping capacity, people using the premises for any illegal activity, causing damage to the premises rented or to any of the neighboring properties and any other acts which interferes with neighbors' right to quiet enjoyment of their premises.
MAIL
Packages delivered by UPS and FedEX ONLY.
BICYCLES
iTrip or the Owner are in no way responsible for bodily harm or injuries that may occur while using the bicycles provided by the property. The Guest agrees to use the bicycles at your own risk. You are responsible for wearing helmets, and for securing the bikes. The Guest is responsible for the bicycles should they be lost or stolen when not on the vacation home premises.
MAINTENANCE
Please report any maintenance needs for the premises to the us and we will respond as quickly as possible. Refunds will not be made for maintenance issues including, but not limited to heating and air conditioning, appliances, televisions, and sound equipment.
LINENS/TOWELS/SUPPLIES
The owners furnish linens and towels. Lost or damaged linens may be deducted from your deposit. An initial supply of products is provided. Extra items needed are the responsibility of the Tenant. Limited cleaning supplies may be provided. We recommend that you bring any special items that you may need.  
Other homes you might like
Price Per Night: $176
Location: Bend
Reviews: 0 Stars
Price Per Night: $141
Location: Redmond
Reviews: 0 Stars
Price Per Night: $195
Location: Bend
Reviews: 5 Stars
Book Your Stay
Contact Manager

Phone (541) 497-8041