ITrip Vacations South Florida
About Us
Visitor Guide
Contact Us
Hours
7 days a week
10:00am - 5:00pm
Your Vacation Destination
iTrip Vacations – South Florida

275 Minorca Avenue




Coral Gables

,

FL




33134



(866) 599-2369
phoenix@itrip.net

4.6

stars based on

165

reviews
About iTrip Vacations South Florida
The iTrip Vacations rental management program is all about maximizing owner revenue, competitive rental rates, keeping bookings high, guests happy and more money in the owner's pocket.
Our expert iTrip Vacations property management services include low fees, free light maintenance, exposure on more than 80 international websites, no repair markup and no rotation that penalizes popular listings. Properties listed on iTrip also reach millions of people every day through our extensive advertising, marketing and social media efforts.
We proudly serve the South Florida area, which includes vacation rentals in Key Largo, Islamorada, Coconut Grove, Coral Gables, South Miami and Melbourne. Our team cares for each home as if it were our own and know the importance of vacation rental investments.
Don't wait! It's time to get your life back.
Receive more information and let us work for you!
Our Team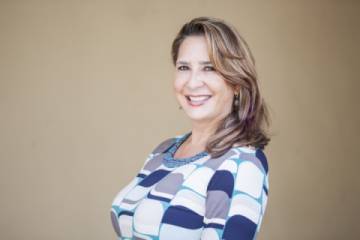 Vivian Alfred
Managing Partner

Vivian Alfred started her Florida Property Management business, iTrip Vacations - South Florida, a Franchise of iTrip Vacations in January 2013. She currently manages over 30 properties all over South Florida's prime tourist areas: Greater Miami, The Florida Keys , Cocoa Beach, Melbourne Breaches. Mrs. Alfred received her Bachelor's Degree in Computer Science from Florida International University. She is fluent in English and Spanish, which is essential in the South Florida rental market. While working full-time at Lakewood Organic Juice Company, she obtained her Master's Degree in Business Administration from the University of Miami. Being an entrepreneur at heart is why she decided to leave Lakewood, after 24 years, and start her own business. She also serves on the Board of Directors of Sports 4 Healthy Kids.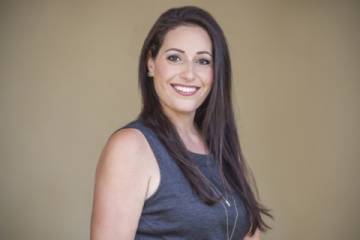 Janie Garcia
Director of Operations & Reservations

Janie Garcia is part of an entrepreneurial family in Miami, Florida, & is fully bilingual in English & Spanish. She holds a Bachelor's degree in education from FIU, graduating Magna Cum Laude in the top 5% of her class. In 2001, Janie worked as a leasing consultant in Doral, Florida while also managing her father's moving company. She later managed her own medical record company, before graduating & teaching at the elementary level for 5 years. In 2009, Janie opened her own professional photography business, Janie Garcia Photography, at which time she met Vivian Alfred. Janie joined the iTrip Vacations team when it first opened for business in January 2013 & has worked diligently in helping it grow to the leading vacation rental company it is today. Janie mentors aspiring photographers, volunteers at her children's school, & offers complementary services to underprivileged families.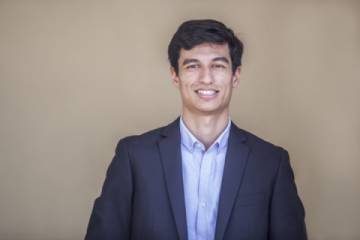 Luis Gonzalez
Accounting Associate

Luis Gonzalez grew up in a family with a commercial and residential real estate background and has actively been involved in his family's real estate business since 2010. Luis is a 2nd generation Cuban-American and is fully bilingual in English and Spanish. Luis has been involved with Habitat for Humanity for Greater Miami for the past 6 years. He is currently a senior at the University of Miami working towards a Bachelors of Business Administration in Accounting and Legal Studies, with a Finance minor; and will continue on to earn his Masters of Science in Taxation. Along with this, he also comes to us with prior experience in the public accounting realm. Luis joined the iTrip Vacations team in April of 2014. His initial roles included assisting with finances, managing cleaning staffs, and assisting guests with reservations. As the business grew and became more successful, he transitioned fully into managing the business financials.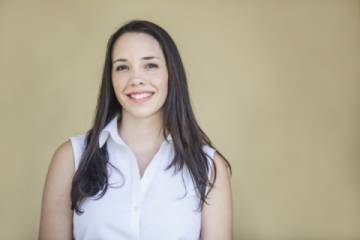 Jessica Lynne Franke
Office Manager

Jessica Franke is a student at Miami-Dade College, currently working to procure her Bachelor's degree in Business Administration and Management. She is a Miami native and is fluent in both English & Spanish. Mrs. Franke previously worked with H&R Block as an assistant manager in 2013, during which time she established her own tea company tea company, Tea-Mill, LLC, in 2015. She is currently a co-owner and manager for Tea-Mill. In 2015, she joined the iTrip Vacations South Florida team. With iTrip, she has managed roles including assisting guests with reservations, coordinating property maintenance and cleanings, as well as ensuring all rental licenses are paid and current. Jessica volunteers her time as a teen recruiter for the American Cancer Society in an effort to raise funds and awareness for research and those in need.
Caitlin Coalter
Caitlin Coalter was born and raised in Orlando, Florida where she attended University High School. While in high school, she completed a variety of AP courses, which later benefitted her educational goals at Valencia College. Ms. Coalter focused her studies on a degree in Marine Biology. As a working college student, Caitlin gained experience in the service industry before moving to the Florida Keys in 2014. Once there, Ms. Coalter realized the great potential in the Keys and Miami Real Estate market, which led her to Vivian Calzadilla; a Managing Partner with iTrip Vacations South Florida. Caitlin now helps to manage vacation rental properties and assists guests with reservations. Caitlin is a registered Florida Notary, and knows some American Sign Language and Spanish.